Mission Statement and Vision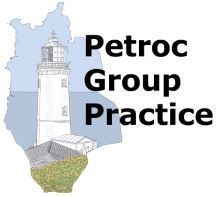 Mission Statement
The Petroc Group Practice aims to provide patients with high quality personal care and to seek continuous improvement in the health status of the whole practice population. We aim to achieve this by developing and maintaining a team-based approach which is responsive to patients needs and expectations.
Our Vision
We aim to provide the best possible outcomes for our patients in a safe and welcoming environment. Our Doctors and staff are approachable, respectful and patient-centred.
We aim to treat all patients, carers and staff with dignity, respect and honesty.
We will act with integrity and complete confidentiality.
We aim to provide patients with chronic diseases with excellent evidence-based care closer to home where possible.
We aim to encourage patients to maintain a healthy lifestyle and access screening services.
We aim to promote continuity of care so far as is possible.
We aim to safeguard children and adults by adopting best practice, local guidelines and pathways.
We aim to be a Centre of Excellence for teaching and training of GP Registrars, Nurses and medical students.
We will continue to invest in our staff, diversifying and developing our skills and knowledge base to ensure that we have a highly skilled, resilient, and adaptable work force to meet the needs of our patients and communities.
We aim to use technology smartly to improve the efficiency and effectiveness of our administration, patient contact and clinical activity.
We aim to support the development through a greater understanding and treatment of disease through proactive engagement with research projects.
We aim to work with local practices where appropriate to improve the health of our patients within our community.
We aim, through monitoring and auditing, to continue to improve our healthcare services.
We will operate in the spirit of and in accordance with the legislation of diversity and equality.
We as a practice has signed a Declaration of a Climate Emergency and has a Practice Policy on Sustainability