COVID-19: Important Practice Information
Visiting the Practice
Please avoid visiting the practice unless you have an appointment already booked. When you visit the practice please keep a distance of 2 metres (6½ft) between yourself and others.
If you call for an appointment, you will be asked a series of questions by our trained staff. Your name will be added to our triage list and a clinician will call you back as soon as possible.
If you are visiting Cornwall, and not registered with us, we ask that you contact your own GP or the 111 service.
If you are invited to the surgery for an appointment we ask that you wear a face covering where possible.
Self-Isolating and Prescriptions
A friend or neighbour can collect your prescription on your behalf.
Sick notes
Online Isolation notes for those self-isolating due to coronavirus, either because they have symptoms or they live with someone who has symptoms, can be accessed through the NHS Website.
Routine or pre-booked appointments
Some are going ahead as scheduled but staff are contacting patients on an individual basis to postpone appointments as appropriate.
Collecting Prescriptions
Our dispensary is very busy at the moment and we ask for your patience at this time. We would like to ask that you do not call us about your prescription unless urgent. We will text you when your prescription is ready for collection, if we have your correct mobile details.
When you come to collect prescriptions, please keep a distance of 2 metres (6½ft) between yourself and others.
Unfortunately due to Covid-19 our Dispensary opening hours are subject to change at short notice. Currently collection of prescriptions can only be made during the hours below.
Padstow and St Columb Major hours are as follows:
10.00am - 1.00pm and 3.00pm - 5.30pm
St Columb Road hours are as follows:
10.00am - 1.00pm and 3.00pm - 5.00pm
If you have sharps that you need to dispose of, please can we ask you to call this number 0300 123 4141.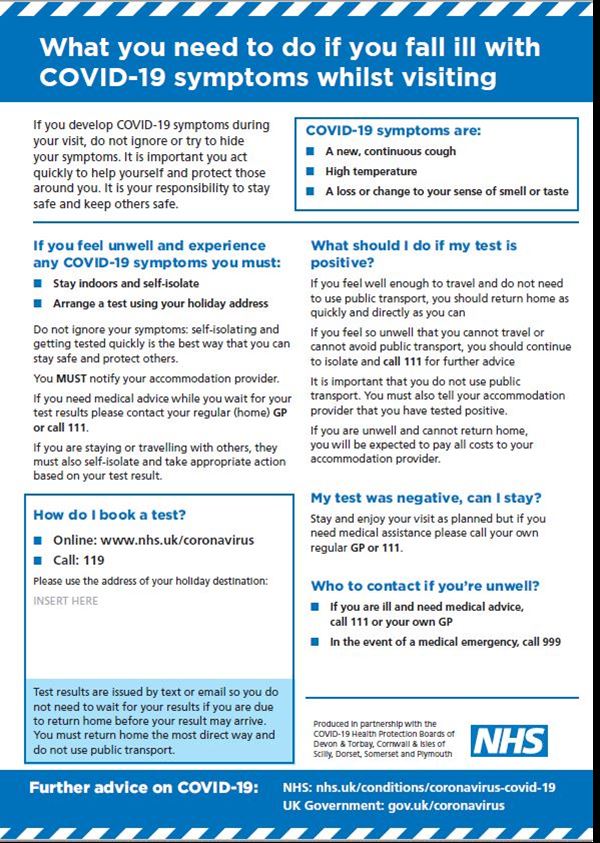 For more information see the following:
Looking after your mental health during the Coronavirus outbreak
Infectious disease outbreaks, like the current Coronavirus (Covid 19), can be scary and affect our mental health. The links below contain tips that you, your friends and family can use to look after mental health at this time. They suggests things you can try that can help your wellbeing including staying in touch with others.
Rumour and speculation can fuel anxiety. Having access to good quality information about the virus can help you feel more in control. Up-to-date information can be found through www.Gov.uk and www.NHS.uk
Contacts
Samaritans
Call: 116 123 for free 24/7
Email: jo@samaritans.org
Sane Line
Out-of-hours mental health helpline
Every day 16.30-22.30
Call: 0300 304 7000
Shout
24/7 UK crisis text service
Text 'SHOUT' to '85258'